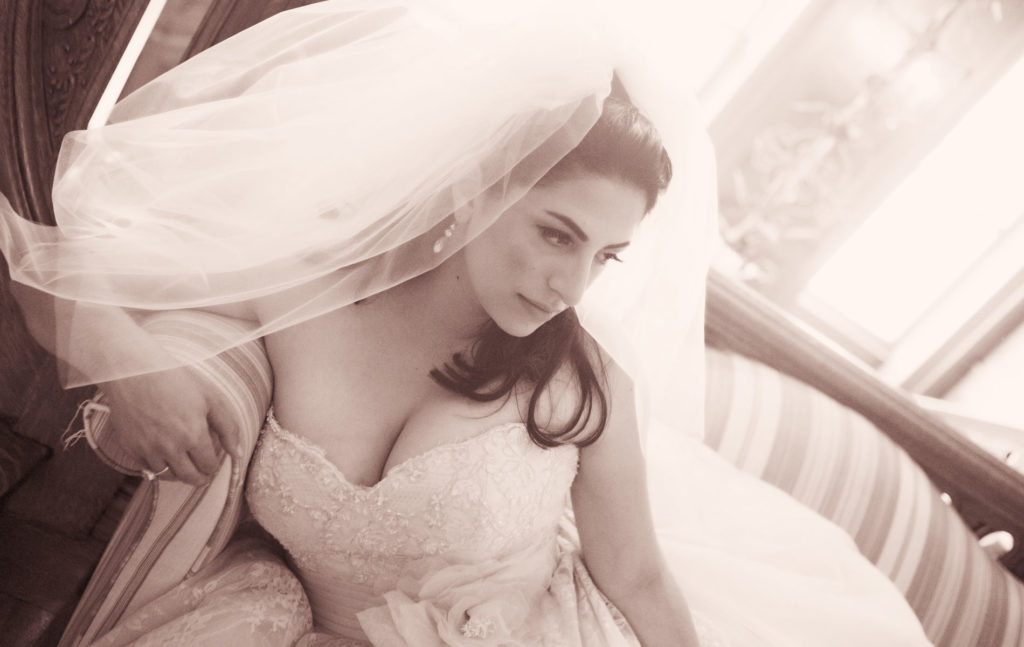 Shooting bridal portraits on location.
---
Beautiful Bridal portraits
I've been shooting weddings a long time. Back in the day the tradition was to photograph the bride before the wedding. That would be done either during a fitting at the dress shop, or in the photographer's studio. These photo's were primarily used for wedding announcements in the local newspapers. This tradition has slowly faded away mostly due to many print newspapers going the way of the dinosaurs.
Recently we have been making it a priority to capture beautiful portraits of the bride on the day of the wedding.  Time permitting we like to do these shots in their home or hotel room right after the bride puts her dress on.  The hair and makeup also look perfect. The first thing I look for is nice window light. Sometimes that is not an option so I will use flash. I like the classic look from the golden age of photography portraiture in the 1950's.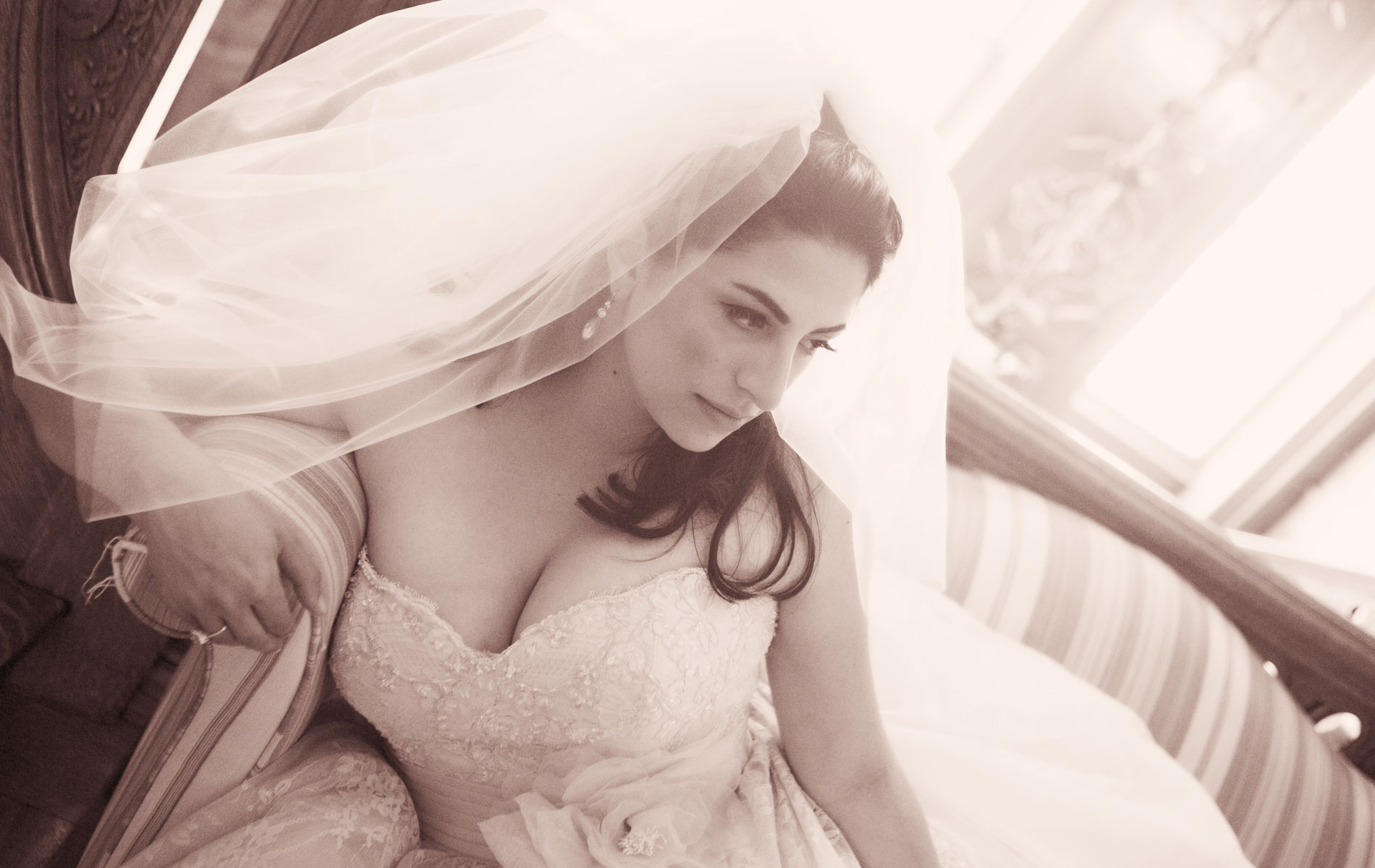 This beautiful portrait of Lindsay is shot in her home by Snjezana using only ambient light.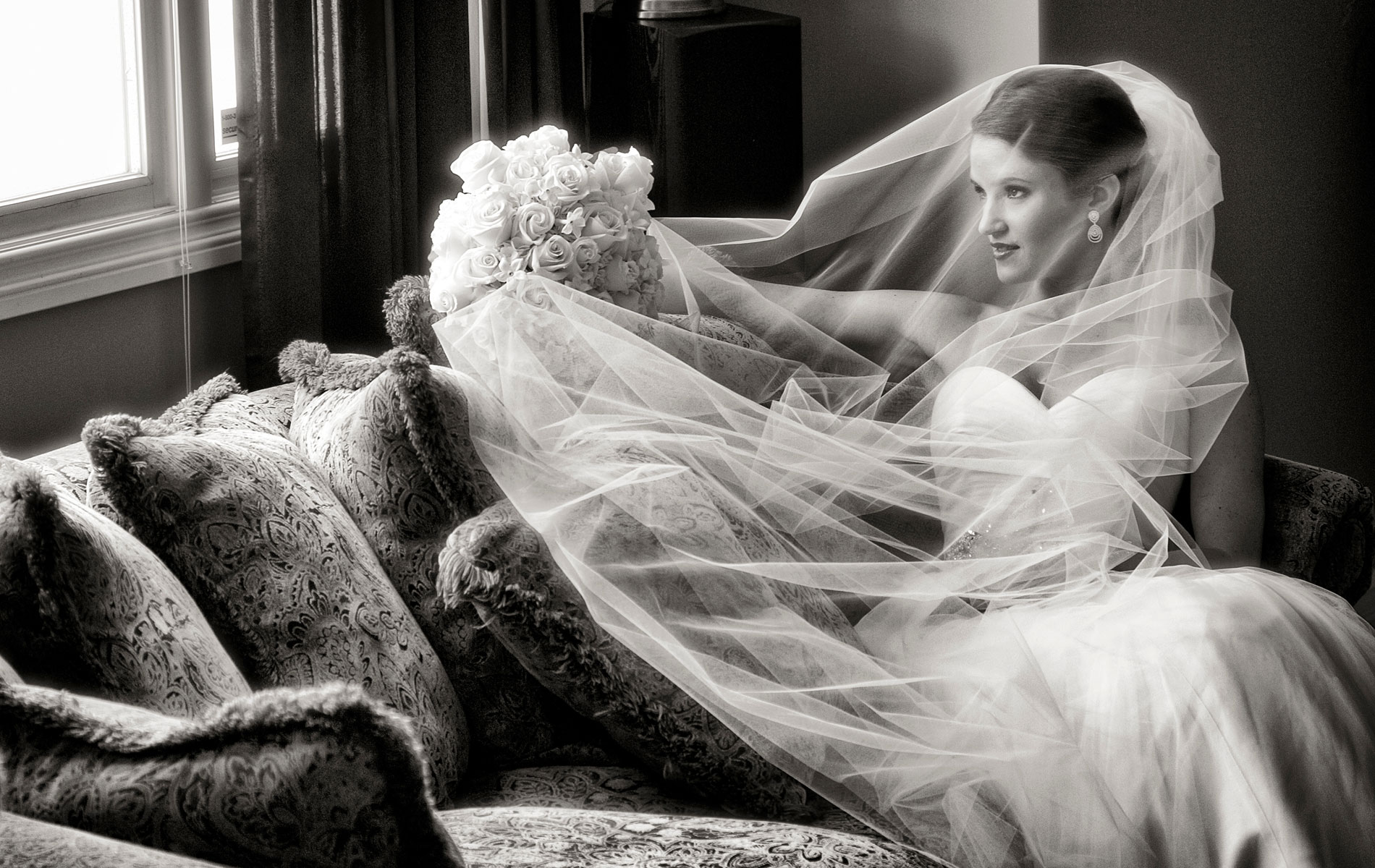 I shot this gorgeous image of Elizabeth in light coming from a large picture window.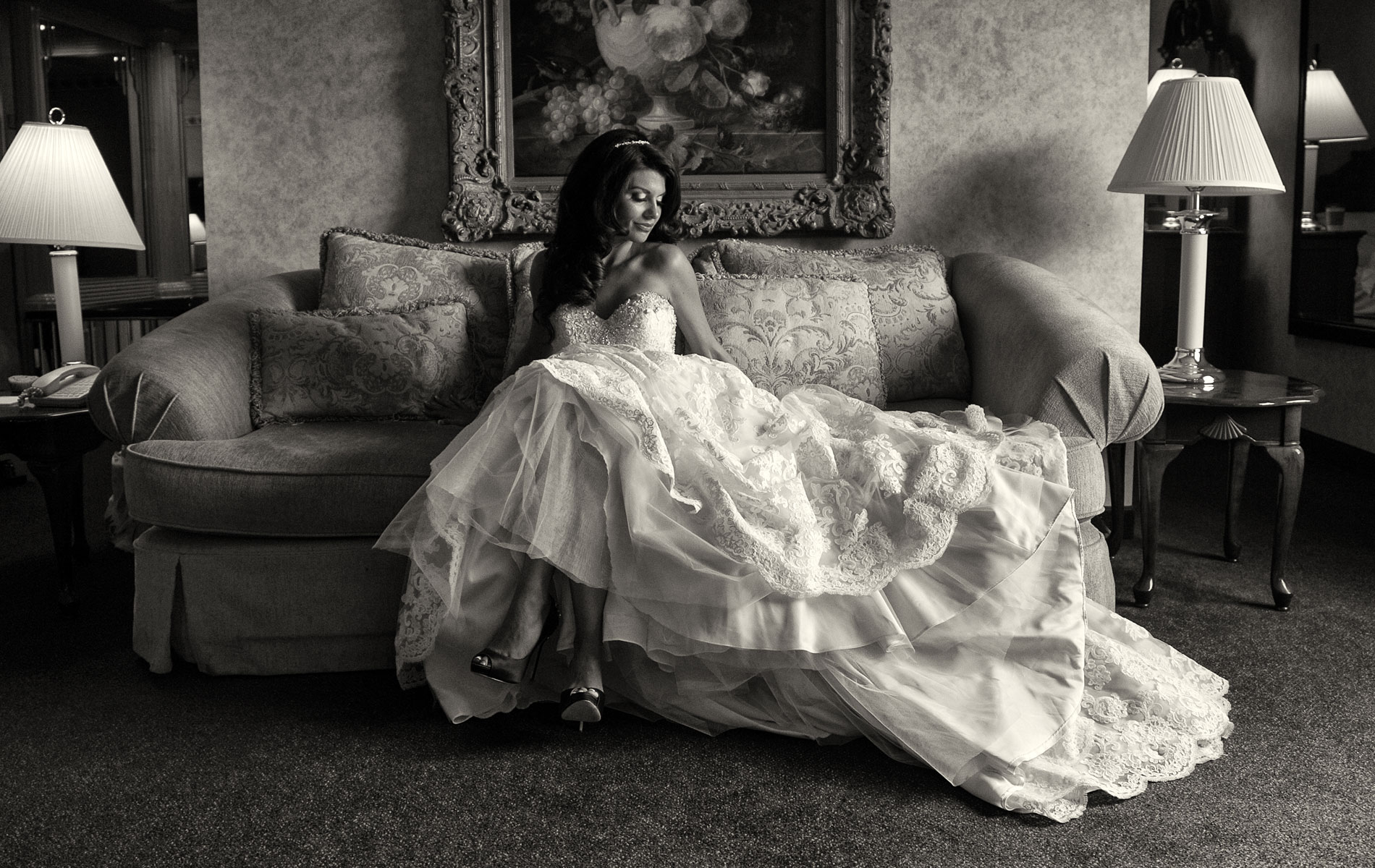 Katie's bridal portrait session is in her hotel suite. Window light use in this image.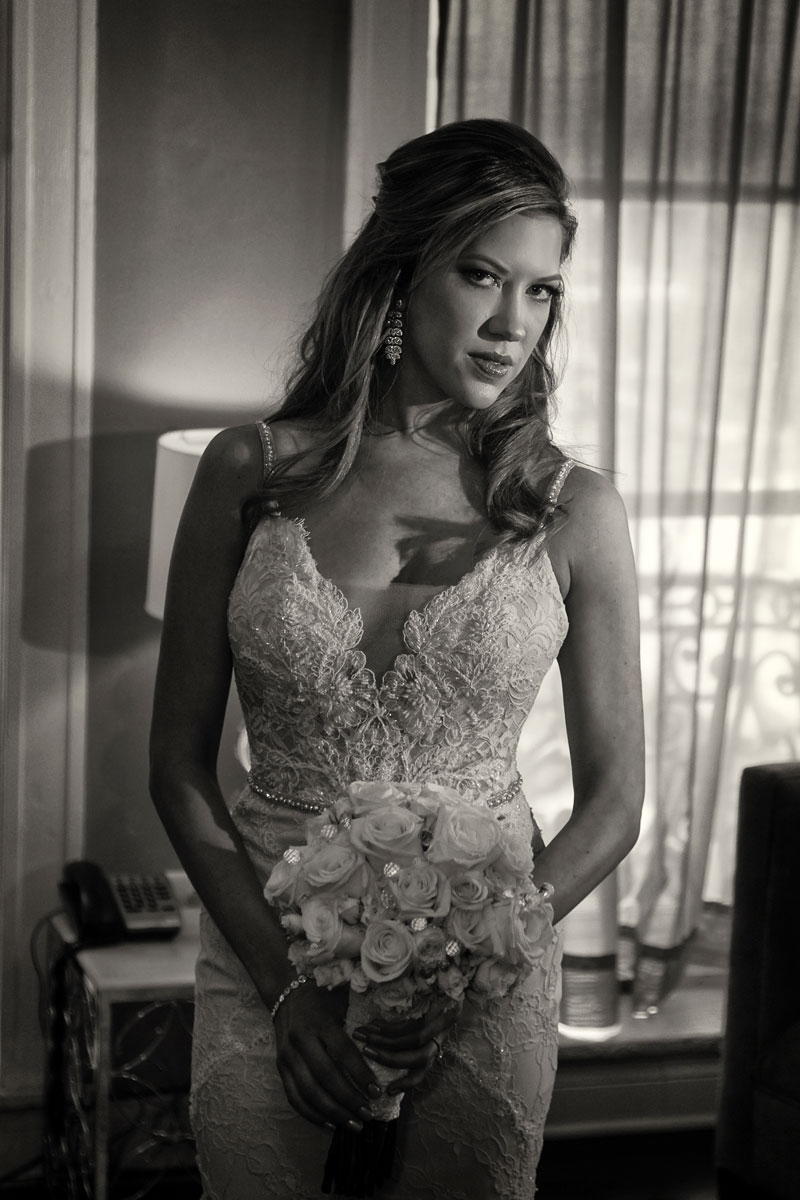 Kelli also is photographed in her hotel room at the Hotel Lafayette in downtown Buffalo. This vintage style portrait of a classic beauty is created using a strobe shot through an umbrella placed at Kelli's left. 
We also love to shoot a few portraits of the bride at the ceremony location. We want our brides to feel special on their wedding day. Treating them like fashion models and movie stars is another easy trick.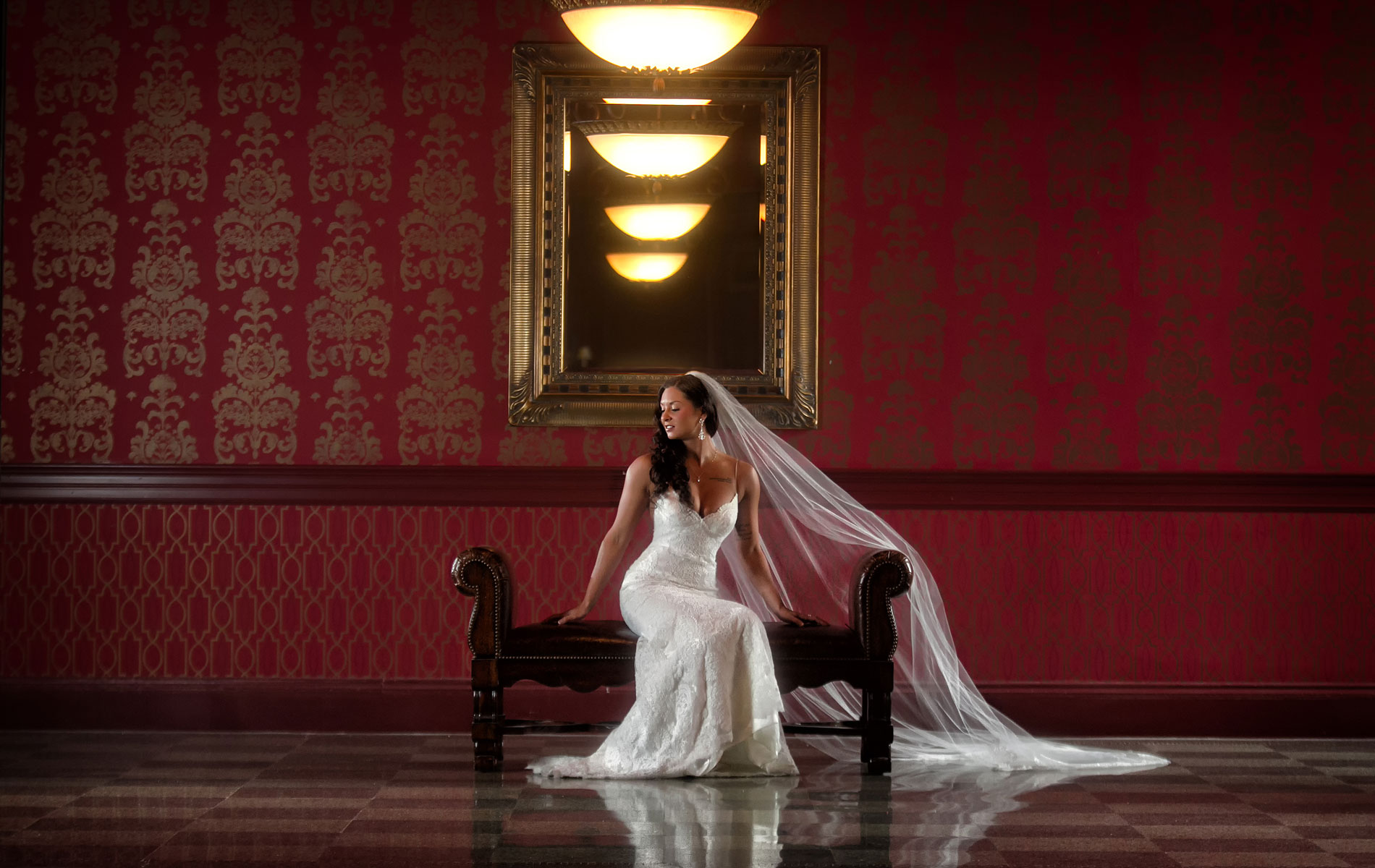 Stacie is a stunning bride looking like a queen posing in the Georgian room of Statler City. Window light on her left and a speed light to her right.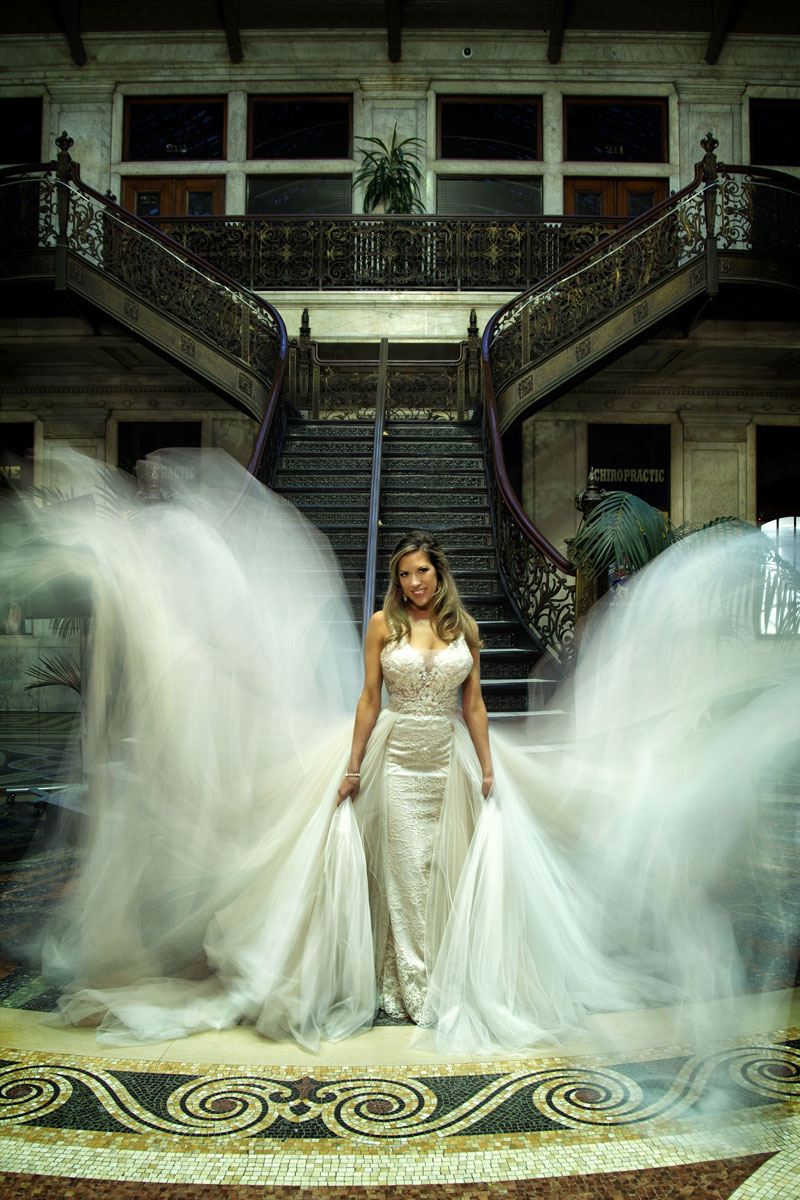 I love this portrait of Kelli taken at the Ellicott square building. Idea and creation by Snjezana and the brides maids picking up the multiple layers of Kelli's dress and fluffing them as I take a time exposure from a tripod.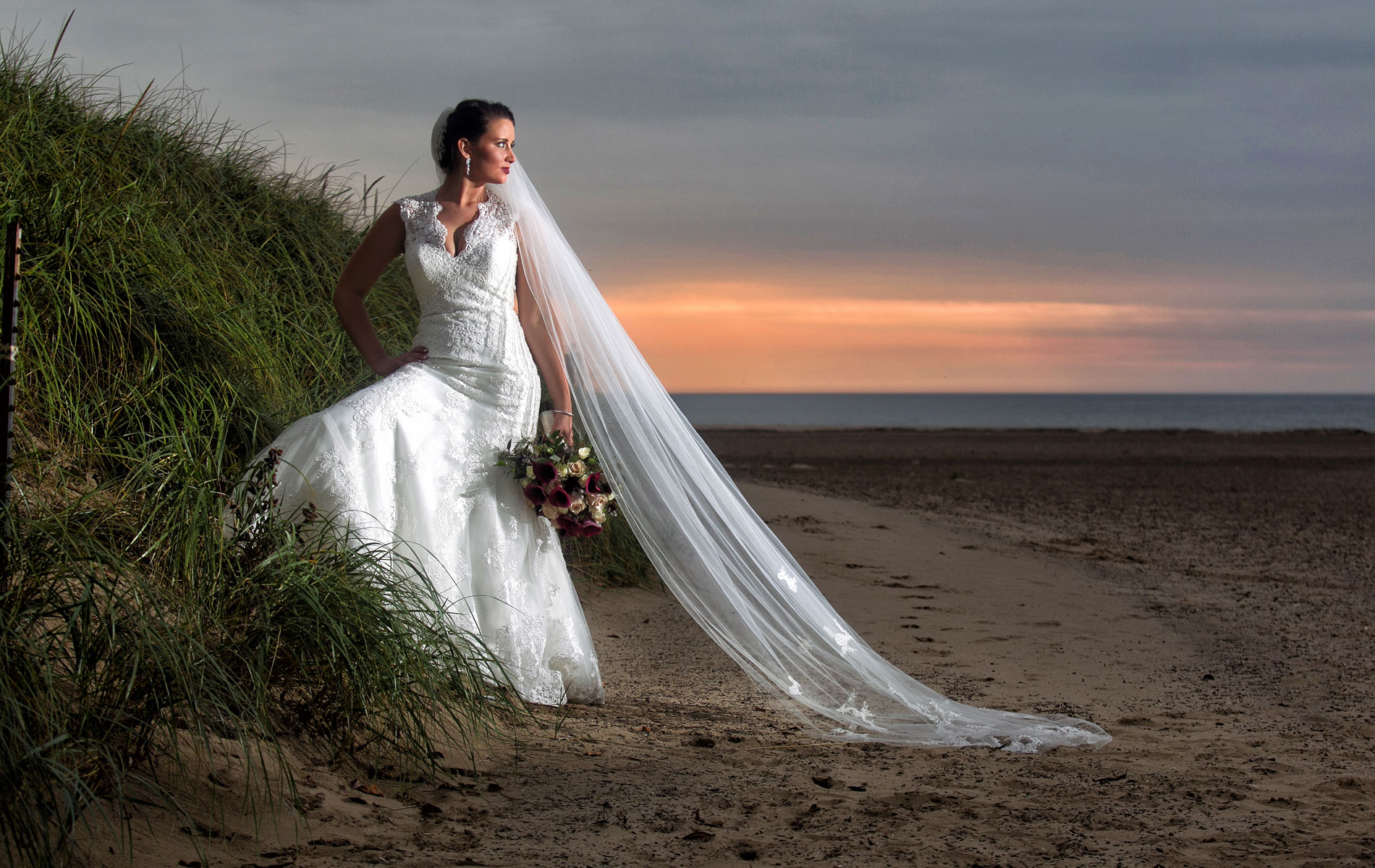 The best part of working on the beach in October in Buffalo is that we have the whole place to ourselves. This awesome image of Mary-Kate is shot at Woodlawn Beach in Hamburg NY. The directional light came from a single speedlight, rather than a traditional light.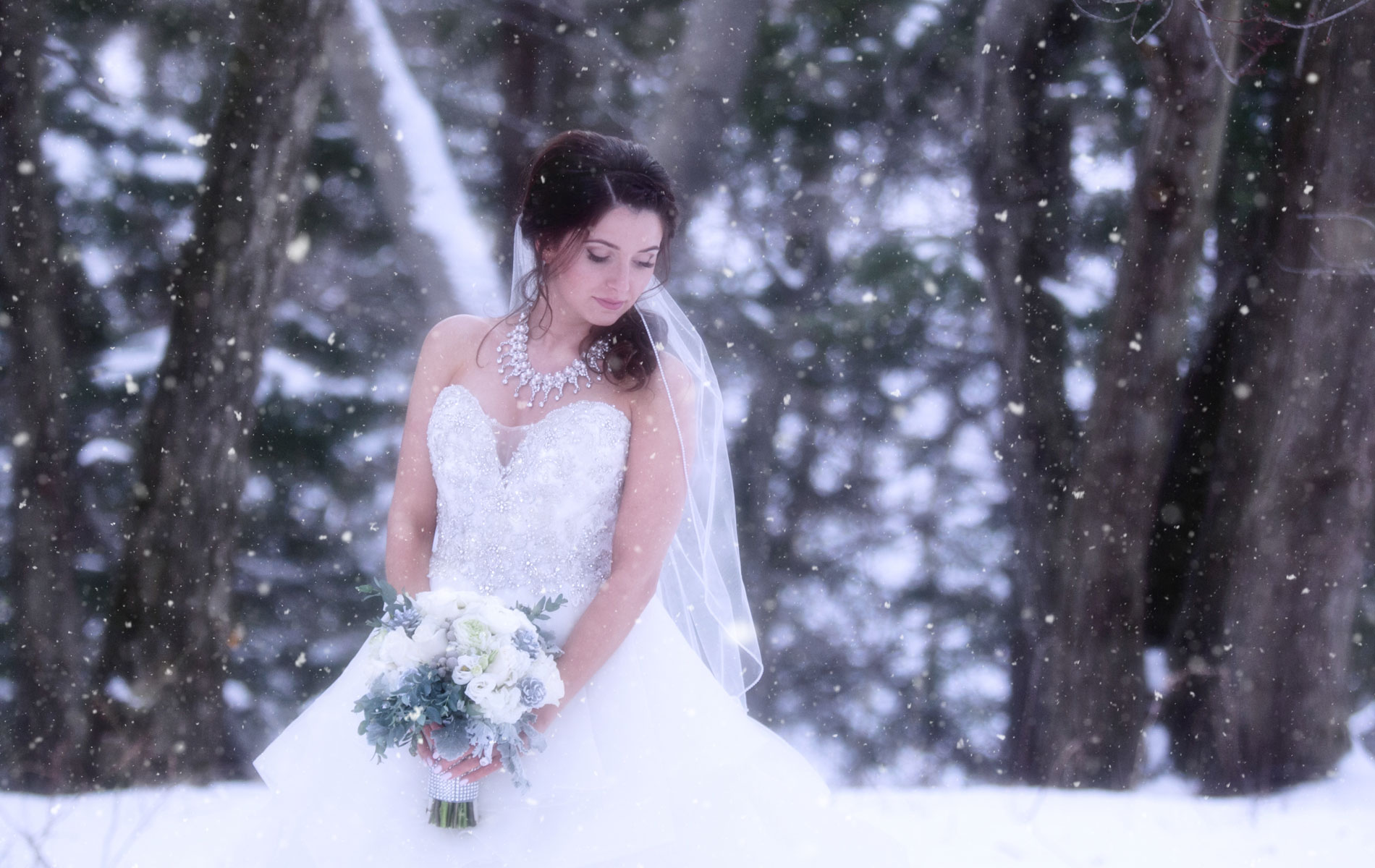 This beautiful winter portrait of Vanessa is shot in all natural light at Chestnut Ridge Park.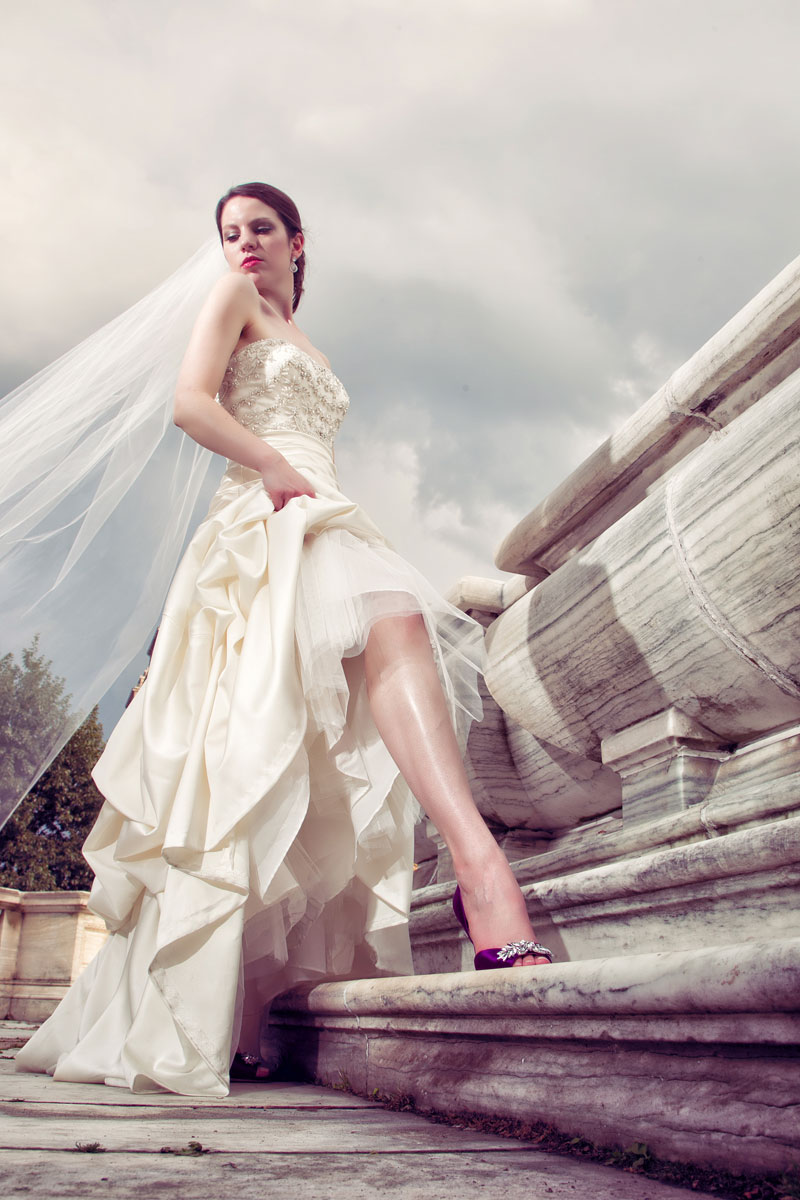 Amy has timeless beauty reminiscent of the fifties era. Niagara Square in Buffalo is the setting for this photo.  Also, always add strobes to the daylight to help achieve that classic photo feel. 
---
---