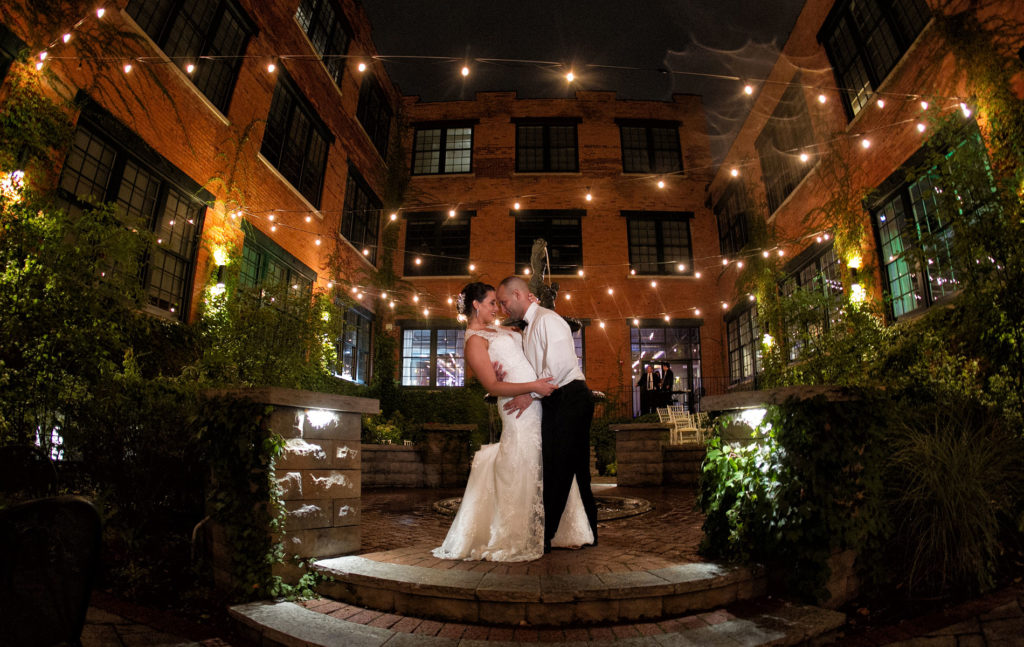 Loving the nightlife. A look at wedding photography at night.
---
When the stars come out, pictures shine their brightest.
We love to take our couples out for a quick shot at night. City lights can usually provide enough illumination to set a nice mood to create a great shot. Sometimes a tripod is necessary if I am dragging the shutter to blur motion of a passing car or bus. Below is one of my favorite shots taken of Elizabeth and Adam in front of Statler City in downtown Buffalo. I used a small pop of flash at the beginning of the exposure to freeze the couple as the city bus went by.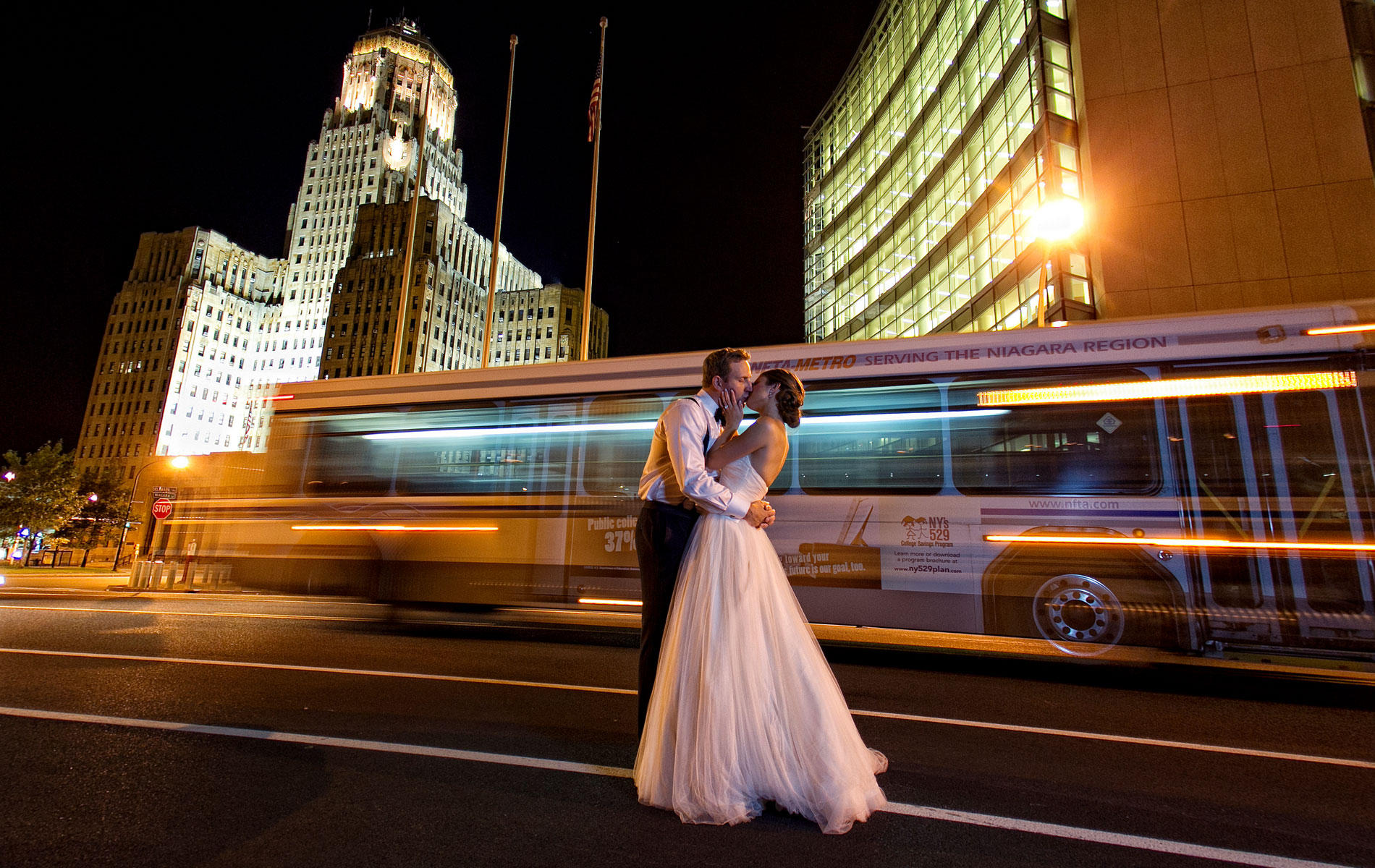 On this next image a distant street light was the only light source available. As a result, it was just enough to create a dreamy effect on the steps of Asbury Hall in Buffalo.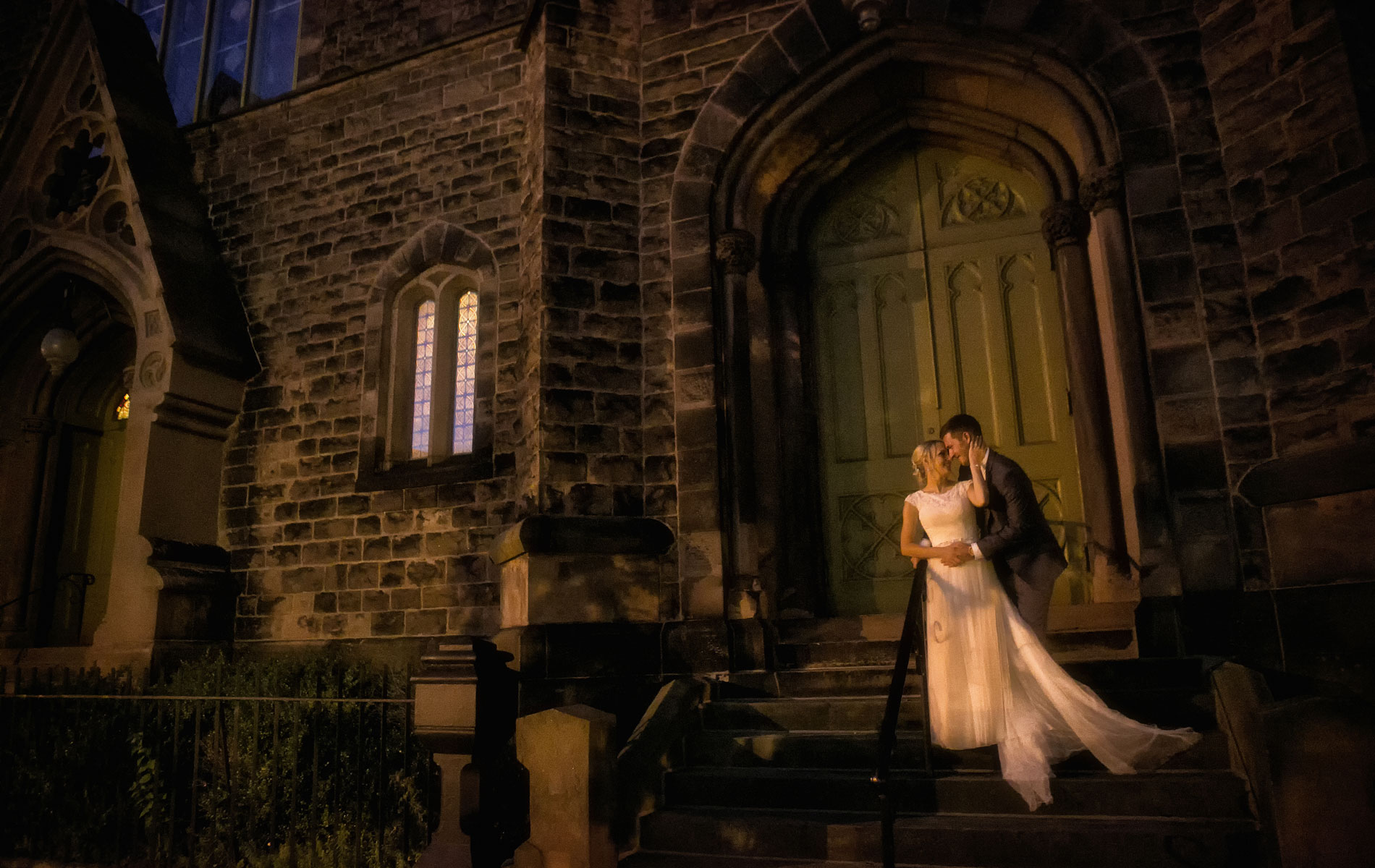 The theatre district in Buffalo is a great backdrop for a shot at twilight. Right before nightfall there is just enough light to show some definition in the clouds to make an image more interesting. This goodnight shot of Arielle and Ted is taken in front of Buffalo's grand old theater,  Sheas Buffalo. I placed a strobe to my right and in front of the couple. This prevents them from appearing to dark in the photograph. Also, the couple's names on the marquee is a nice touch.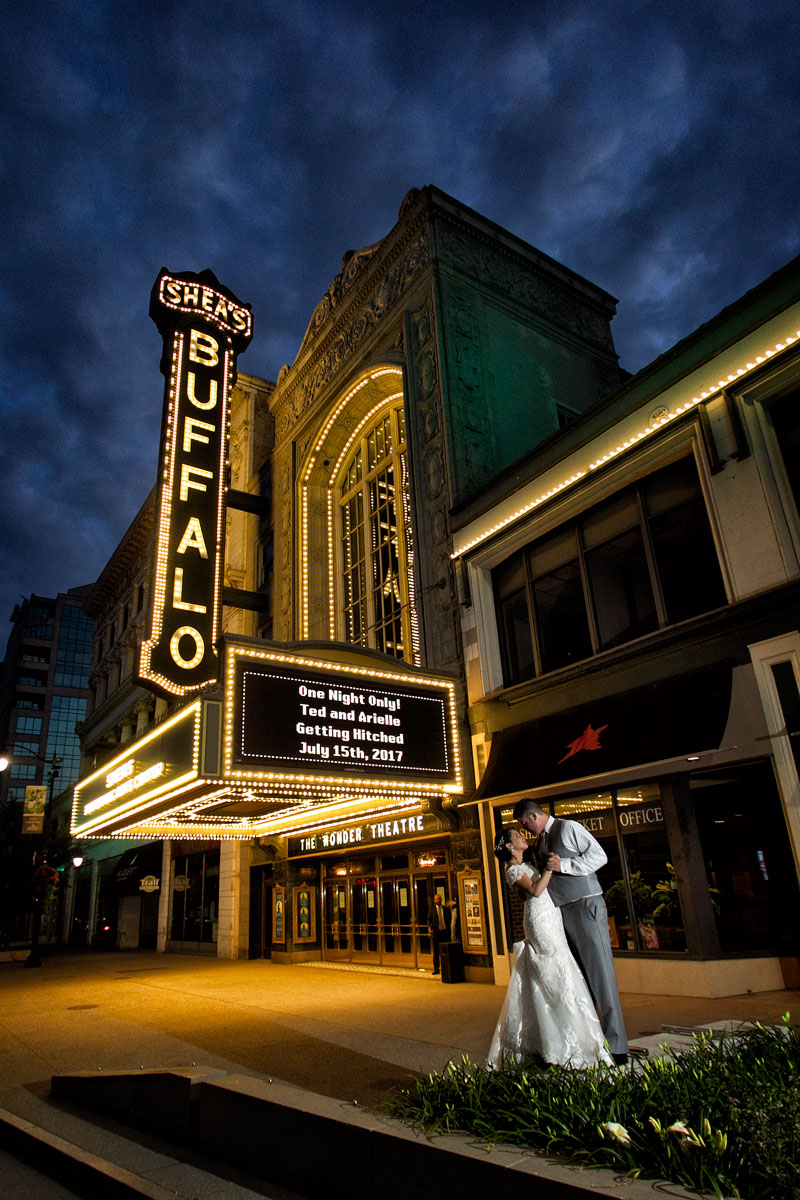 One of the newer Wedding venues in Buffalo is the Foundry Suites. It has a wonderful courtyard space with lights strung across to make for a great night shot. When it came time for the shot with Mary-Kate and Jack it started to rain. I actually like effect the rain spots have on the lens where the string lights are. Dramatic night photography is a great way to put an exclamation point on the love shared by a couple on their wedding day.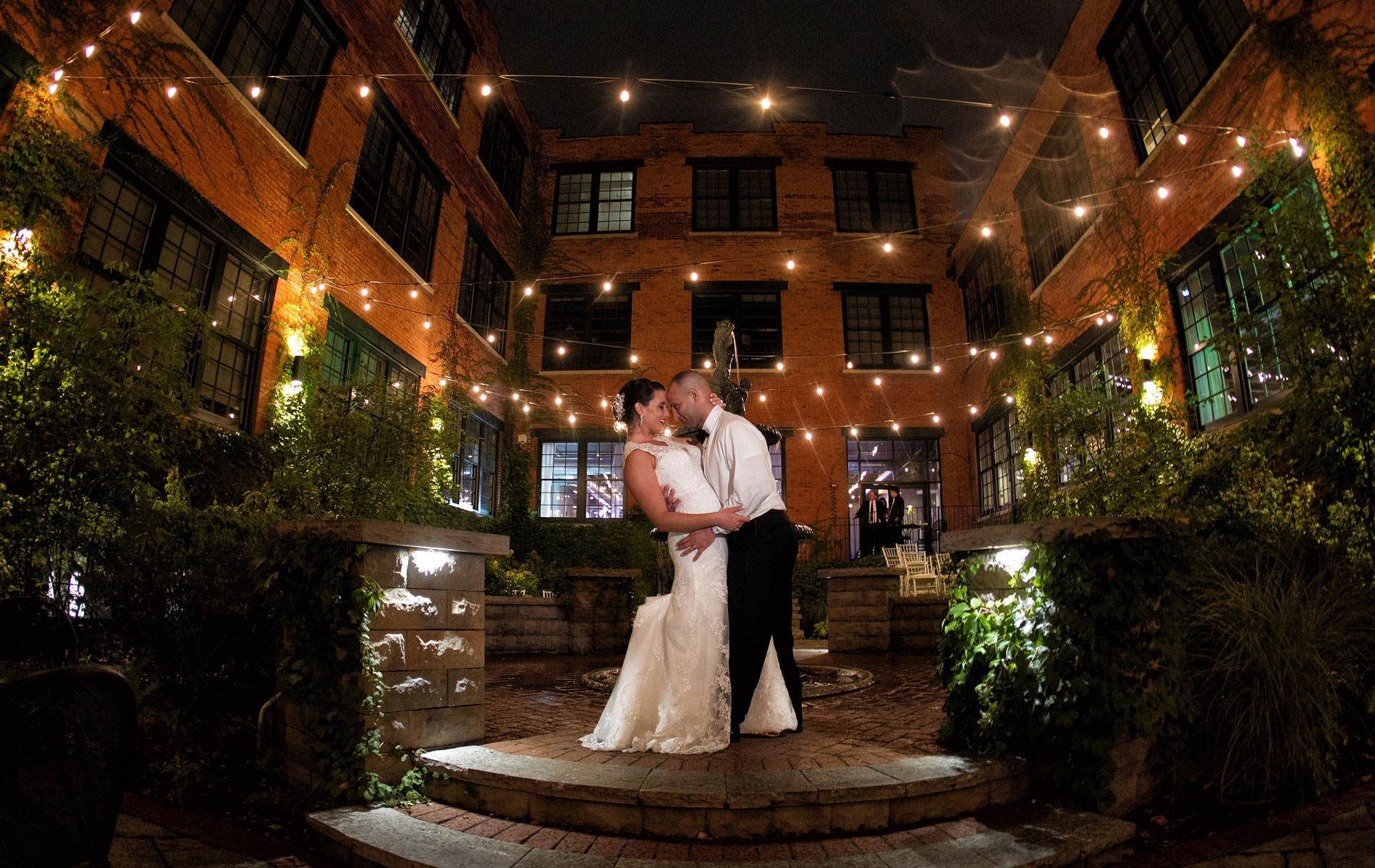 Don't forget to check our blog daily as we celebrate February as the month of love! 
---
---