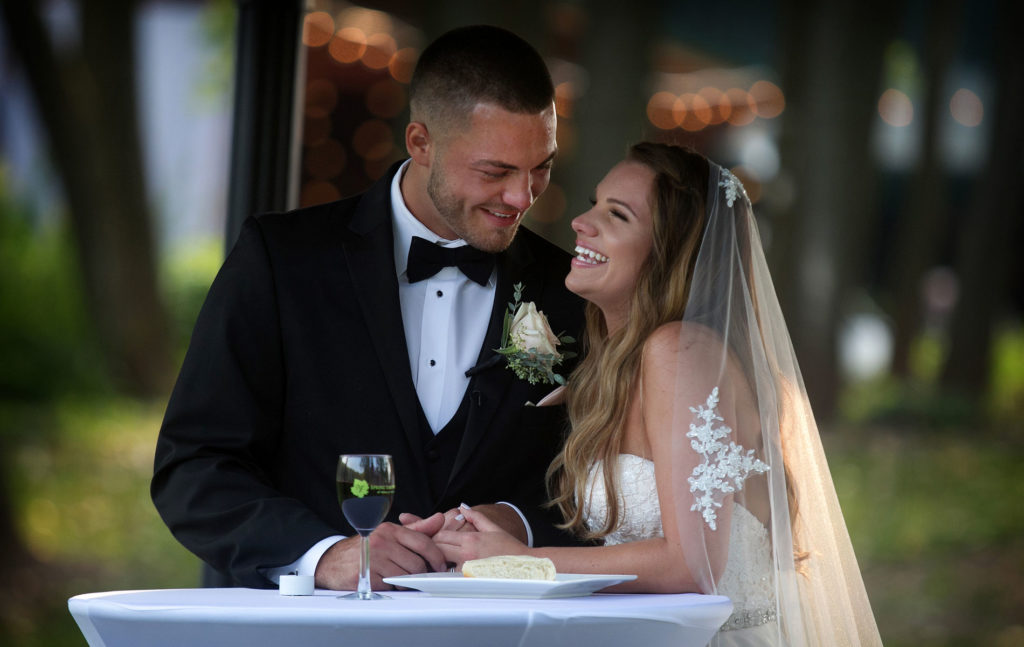 Let's fall in love by having some fun.
---
When there is love, there's always a little fun 
It's day six of celebrating the month of love, so let's have a little fun. We always encourage our couples to enjoy their photo session with us. Don't take things too seriously and just enjoy. Weddings especially can be very stressful so we love it when we can capture unguarded moments of the bride and groom enjoying a lighthearted laugh in the midst of all the craziness. One of my favorite wedding photos from last summer has to be this one taken with Cara and Tyler at Spring Lake Winery in Lockport NY. You can really feel loving bond they share as they gather at the communion table during their beautiful outdoor ceremony.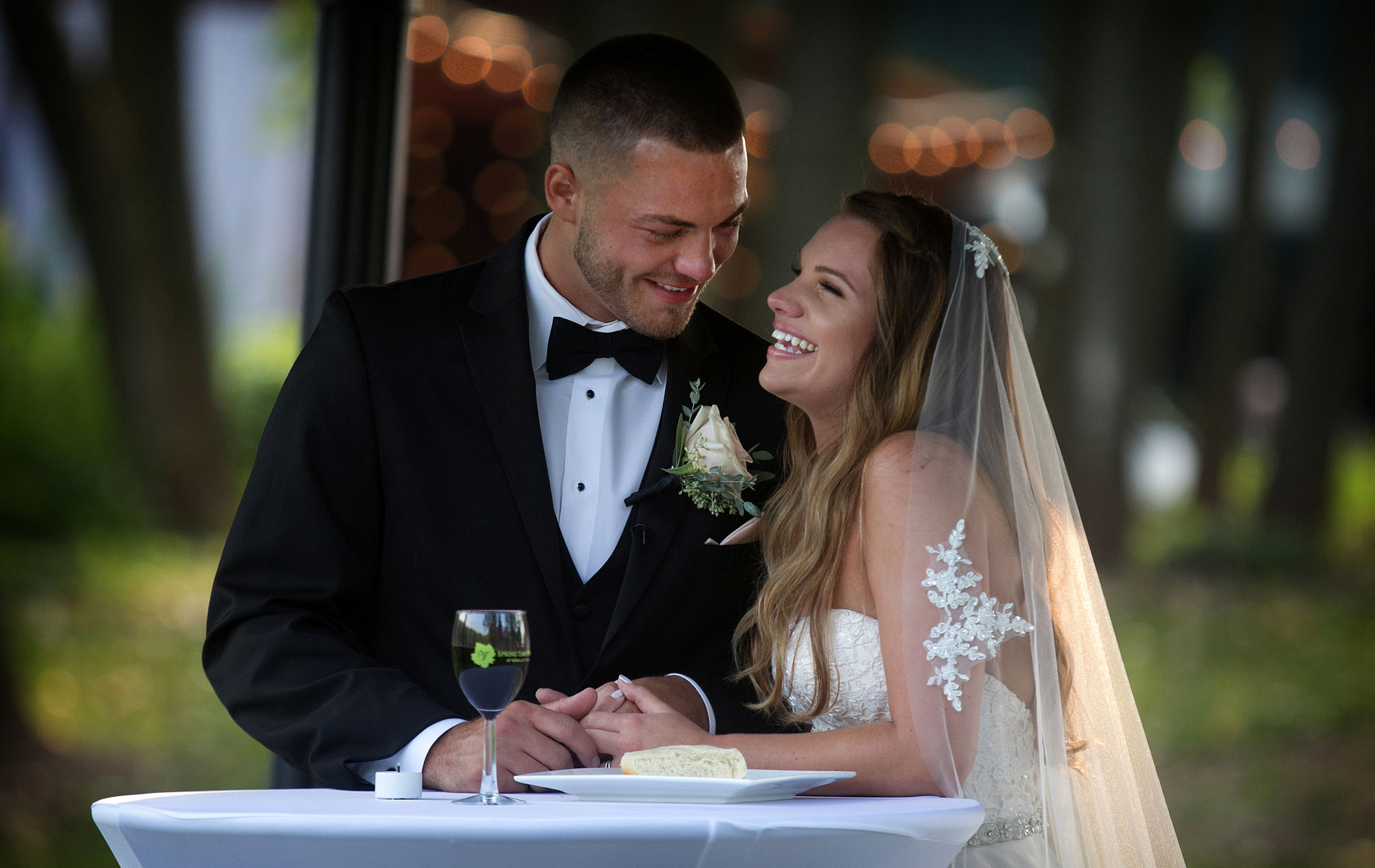 Laughter in unexpected situations can be the most fun as we see here. Lisa and Patrick cracking up during their vows on the alter.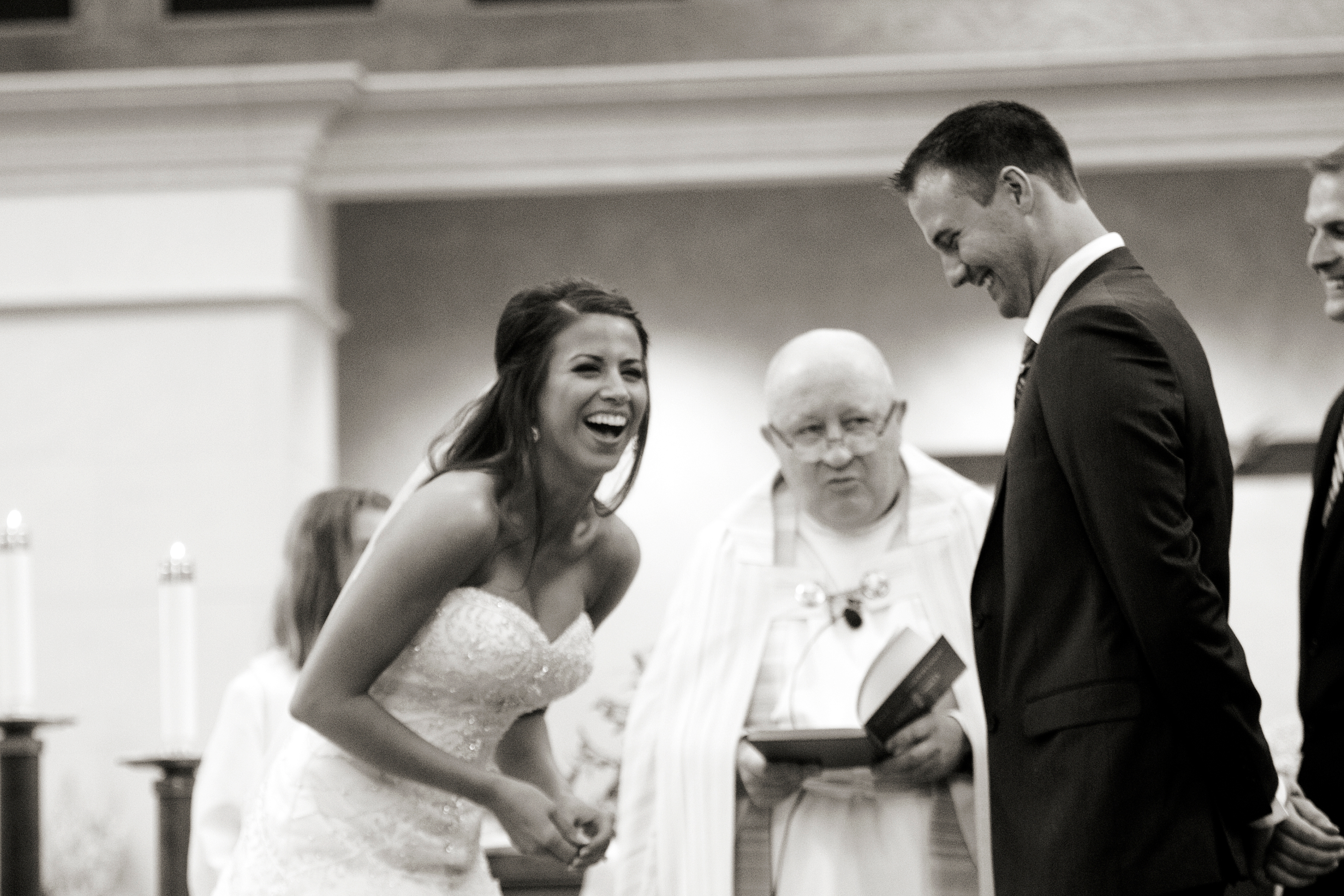 Preview
Engagement sessions offer the best opportunity to cut loose, have some fun and enjoy each others company. Here's a few examples with Julie and Matt at Riverworks and Briana and Dan at Canalside in downtown Buffalo.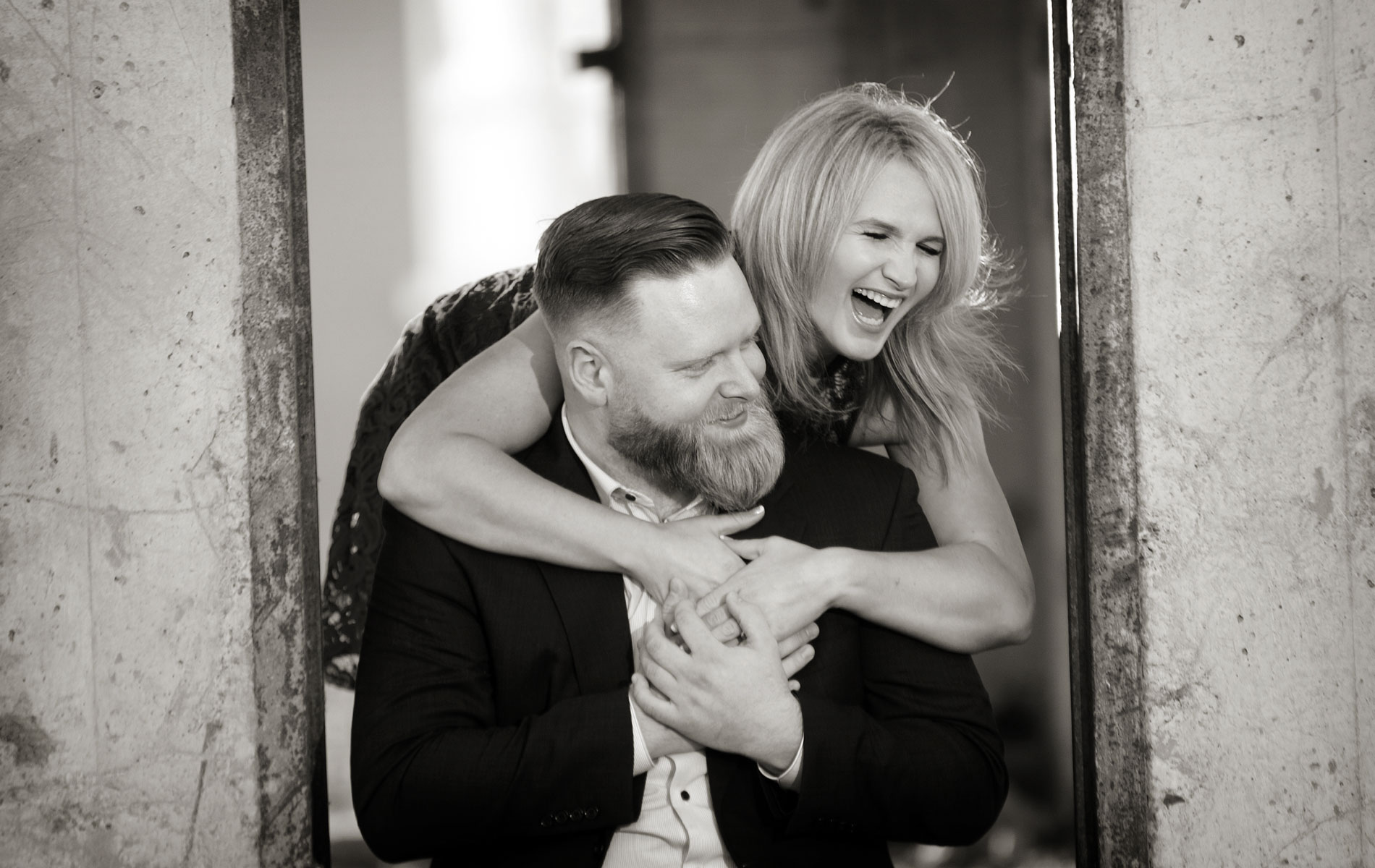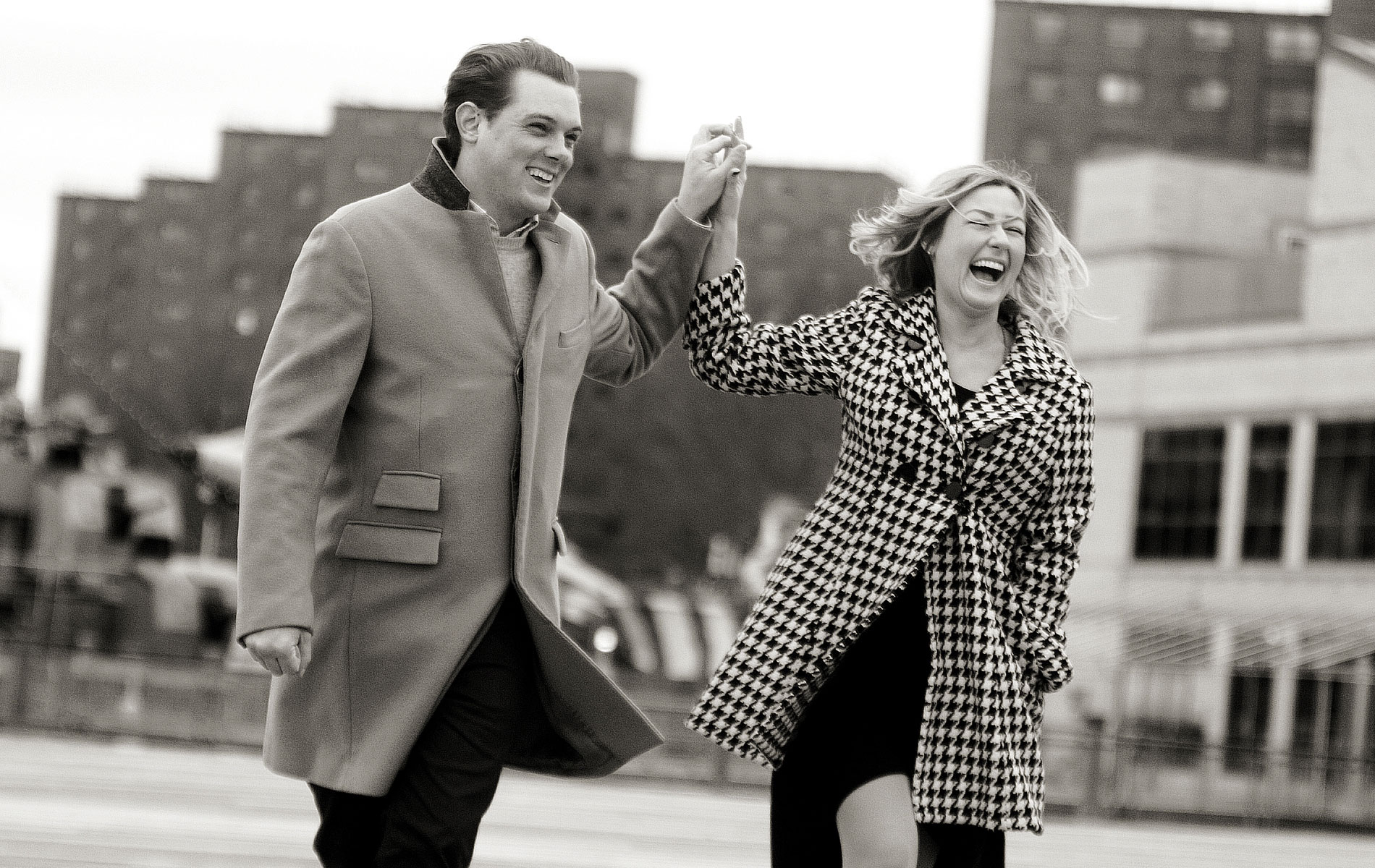 Sometimes the weather isn't cooperative, so it's great when a couple can make the most out of less than ideal conditions. Karen and Jimmy's engagement session was at Letchworth State Park. It was an hour or more drive so we were committed to get the shoot in. Of course it rained cats and dogs the entire first hour but that did not dampen their spirits at all as they had so much fun playing in the rain!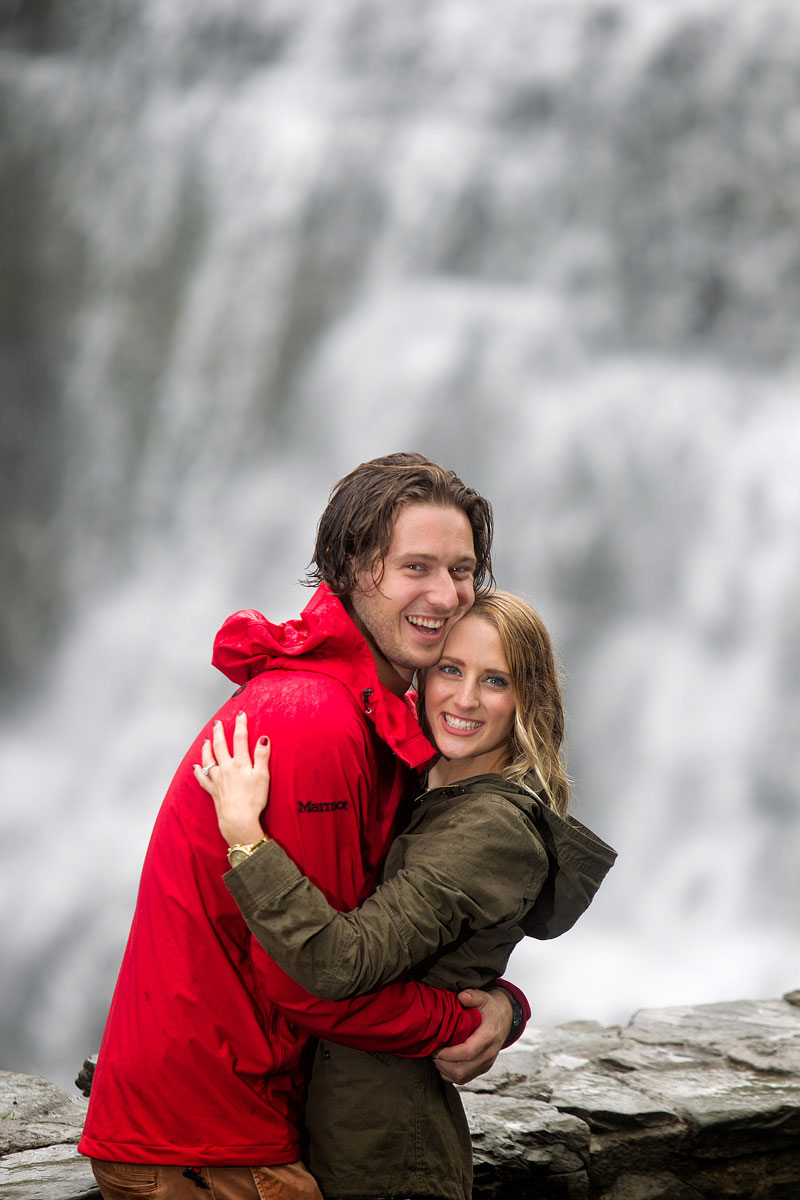 ---
---